The conditions under which one can fly one's drone are well regulated by drone regulations. Whether it's a rather cumbersome model like those for professionals or a simple leisure quadcopter, the temptation is great to take it with you for your holiday. New horizons and new panoramas for shooting are tempting elements.
Should you carry your device in the cabin as carry-on baggage? On the contrary, does it absolutely have to be checked in with the checked baggage? Is it necessary to make a specific declaration? Let's see under what conditions we can travel on airlines with our flying craft and its radio control.
Aviation regulations take drones into account
Whether it is low-cost airlines or regular routes, the International Air Transport Association (IATA) cites precisely the case of UAVs in its rules regarding the baggage that can be carried. For security reasons, there are a few rules to follow for an UAV to be accepted for the trip. In fact, a drone is often seen as two distinct elements for which the rules to be followed are different or almost opposite:
The device itself and its radio control are electronic devices considered fragile objects.
The batteries, both the device and the transmitter, contain easily flammable substances and pose a risk of explosion.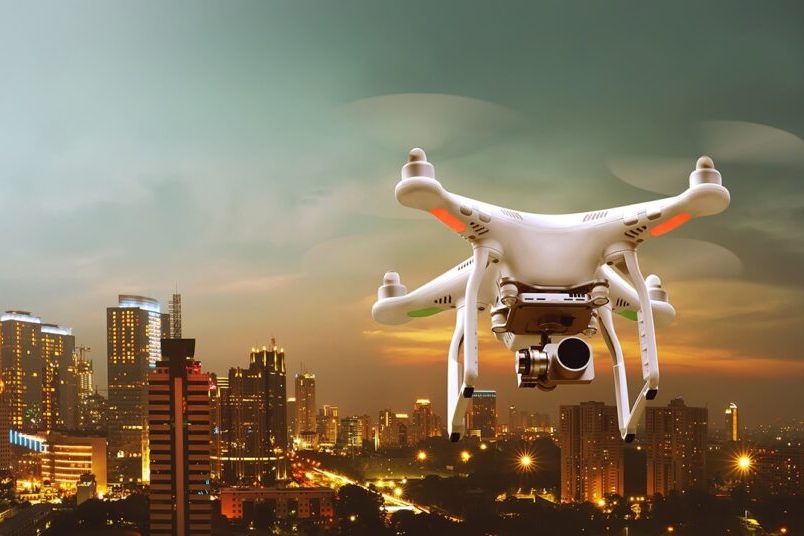 The sensitive aspects of transporting a drone by air
To travel well by plane with the UAV, it is essential to separate the batteries and the drone itself. The batteries must be removed from the craft and properly protected, these are dangerous goods but normally accepted on all flights.
Good packaging is fundamental
Depending on its size, the equipment can either be carried in a rigid and padded suitcase in the hold or as carry-on baggage in the cabin. The important point for the latter case is that a packaged UAV is not considered a blunt or sharp object, therefore not dangerous. For checked baggage, pay attention to the maximum weight of the baggage allowance. If you exceed the maximum weight, you will have to pay a surplus. Similarly, handling by baggage handlers in the airport area often lacks flexibility, think of a specialized container.
Batteries travel separately
The only problem with your plane travels is lithium batteries. In most cases, you will be able to carry your device in the cabin and in the hold, if its batteries do not exceed 160 Wh, and provided it is turned off and well protected to ensure that it cannot turn back on by accident. Replacement batteries must travel in the cabin, and be properly packaged to avoid short-circuiting: in their original packaging, in a separate plastic bag, in a fireproof bag, or by applying adhesive tape to the terminals. According to the International Air Transport Association (IATA), it is possible to carry up to 20 spare batteries (with a capacity of 100 Wh or less) in your carry-on baggage. But then again, regulations can vary from airline to airline! So, find out beforehand.
A lithium battery contains hazardous materials that prohibit its transport in the hold because it is sensitive to cold and atmospheric pressure. When transporting your battery, it is imperative that your contacts be isolated, in order to avoid an accidental short circuit. Similarly, to minimize the risk, each battery must be packed in a separate plastic bag. Specific pouches clearly indicating the content are sold commercially. All of this must be placed in your carry-on baggage, and be presented at the time of boarding.
The need to find out precisely before departure
Whether it's international or domestic flights, avoid online check-in and show up at the counter. A battery return form may need to be filled out. Similarly, their number should not be unreasonable. The main battery plus two backups are usually allowed, sometimes more by some companies and depending on the final destination.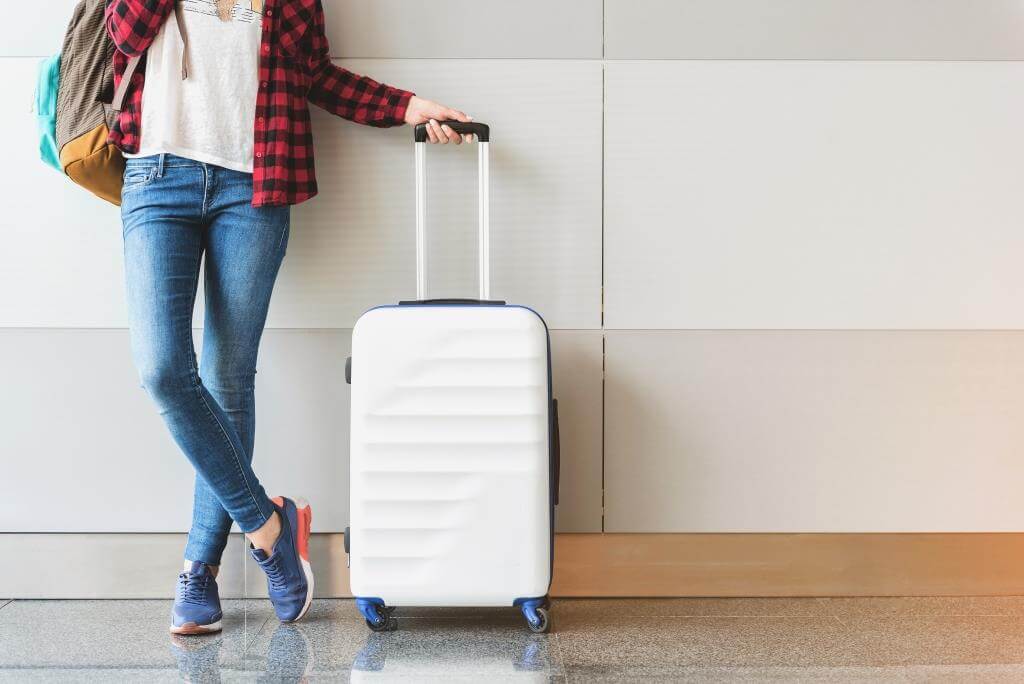 Use your drone abroad
In France, the use of Class A drones (captive aircraft less than 150 kg and radio-controlled aircraft less than 25 kg) does not require prior authorization. However, it is subject to a precise regulation, the non-compliance of which can be serious in consequences! Confiscation of the "bird", fines of up to 75,000 euros, or prison sentences… So we don't want to play with fire! Do not lose sight of your drone, respect the maximum height of 150 meters (or less in specific areas), do not fly over people and public spaces in the city, do not fly your UAV near airports, nuclear power plants, military zones, and protected natural areas, or even at night… These are the basic rules, detailed in the information leaflet now mandatory when purchasing small flying machines. If you have any doubts about a flight restriction zone, please check out the interactive maps on the IGN website.
In addition, since the end of 2018, unmanned aircraft of 800g or more must be registered on the website of the Directorate General of Civil Aviation (DGAC) and be the subject of online training.
The weight from which your drone must be registered or licensed, the maximum flight altitude, or the distance to be respected with airports may vary from country to country. So make sure you're doing it on a case-by-case basis, always checking the regulations in place with the local Civil Aviation Authority before you leave. Especially since it is subject to change! When it is not clearly set, always make sure to follow the basic rules set out above: fly on sight, remotely from airports, military or natural protected areas, no city flying at night or too close to people, and respect an average maximum height of 120 meters. Don't hesitate to take a tour of the local dedicated forums to glean information.
Countries where the use of drones is prohibited
Beware, in some countries, unmanned aircraft are not welcome! This is the case for Morocco, Algeria, Cuba, North Korea, and Nicaragua. On the other hand, some destinations – sometimes in a tense geopolitical context – have strict or even vague regulations. It is therefore clearly not advisable to fly your drone there. These include Egypt, Senegal, Madagascar, Côte d'Ivoire, Barbados, Iran, Iraq, Saudi Arabia, Kuwait, Kyrgyzstan, and Syria.
Conclusion
Airlines don't care whether you have a drone pilot license, permits, and certifications or not. They also don't care about the type or the size of your drone as long as you pack the batteries and the drone separately in proper order according to the aviation standards.