Flying a First-person View (FPV) drone is not easy. So in order to avoid the many crashes inherent at the beginning of the practice, it is recommended to get your hands on a drone simulator on PC / Mac. The flight simulator is also very practical in the winter when flying outside is complicated and you want to keep your level.
It should be noted that most RADIO controls for FPV drones are compatible with FPV flight simulators. Find a selection of products for the practice of the flight simulator online after reading this article.
Some console controllers are also available (Xbox or Playstation). The only thing to do is plug your radio control or controller into your PC and calibrate it into your software.
The choice of the software is crucial because it must reproduce the feeling of flying in the real world as close as possible. This is a topic that is being debated in the FPV drone communities.
Find our selection of the eight best FPV drone simulators in this article to make your choice. Disclaimer: I am not associated, affiliated, or promoting any of these products below. The list is just a suggestion based on experience. If you later decide to buy any of these products, read more reviews online before going to the developers' websites.
1. FPV. SkyDive: for limited budgets
FPV. SkyDive is a young software designed by Orqa, accessible directly via the Steam gaming platform. Being recent at the time of writing the article, it is not yet finished and you will soon be limited to the maps and choice of the drone. It is currently in early access, so you can get it for free.
2. FPV Freerider: Two versions available
FPV Freerider comes in two versions, the "classic" which is 5 degrees, and the "Recharged" which is at 10. The "Recharged" version will give you access to a few extra maps, better rendering, and a map editor (have fun creating your ideal spot). It is available directly on Steam, you can download the demo to see if your radio control is compatible.
3. DRL Simulator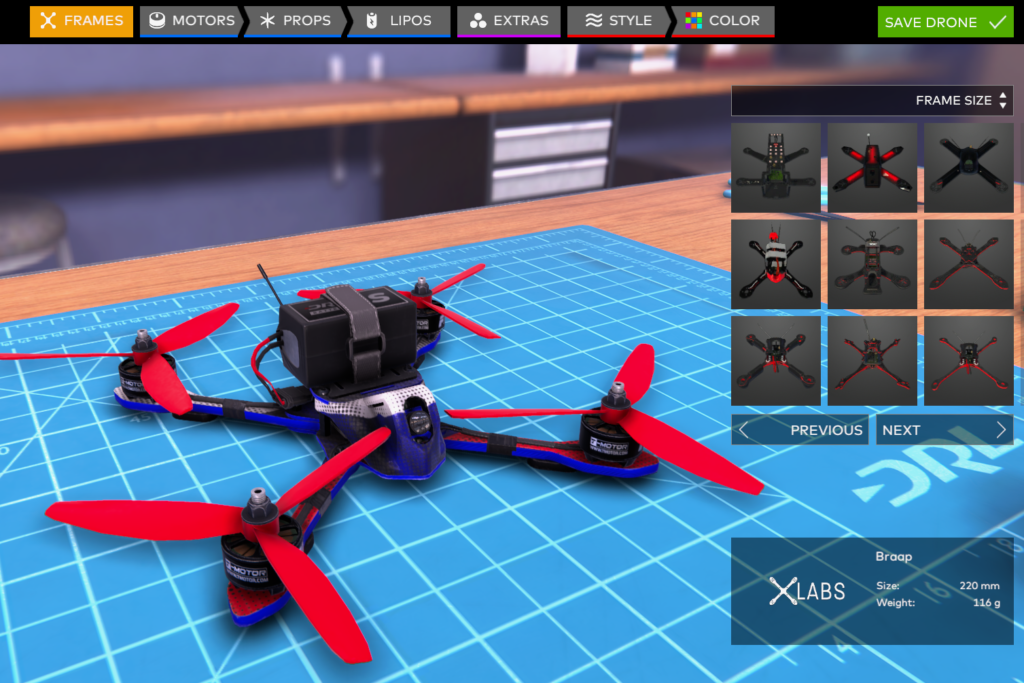 This is the Simulator of the Drone Racing League. It is available on Steam (compatible classic radio control and console controller) but also on Xbox and Playstation. The real and official circuit maps of the league are reproduced, so you can compete against the best pilots in the world to try to beat their recorded best time. If you want to face your friends, this is possible thanks to its Multiplayer mode. Most are its training mode for beginners because it offers increasingly complex challenges. It is very close to the physics of a real flight.
4. AsterFPV: the drone simulator made in France
This software was designed by a French, Emmanuel Perrillon. You can find it on the Steam platform. Not only that can have fun flying your drone and shooting at your friends online. But also train you to do chasing (follow-up) thanks to the cars built into some maps. It incorporates the ability to adjust its machine as a Betaflight (more limited) but also to adjust all the physics of the game to your convenience as gravity among others. You are sure to be able to reproduce the same flying sensations as in reality. This software is in development, it promises great updates!
5. Liftoff: the most popular with pilots
It is one of the most recognized and appreciated simulators in the community. Its physics is closer to a game than a simulator. Lugus Studio and ImmersionRC have teamed up to create a Windows and OS X-compatible immersion flight simulator that is directly available on Steam. Playstation or Xbox controllers will be compatible, but we recommend you go on a conventional radio control like an X9 lite for example. This software is also available on Xbox and Playstation recently. The advantage is that it has lots of maps, a publisher and a lot of people end up in multiplayer mode for frenzied games. Plan a gaming-type machine to run it because on an office computer you will be very limited and you will not be able to fully enjoy the graphics.
6. VelociDrone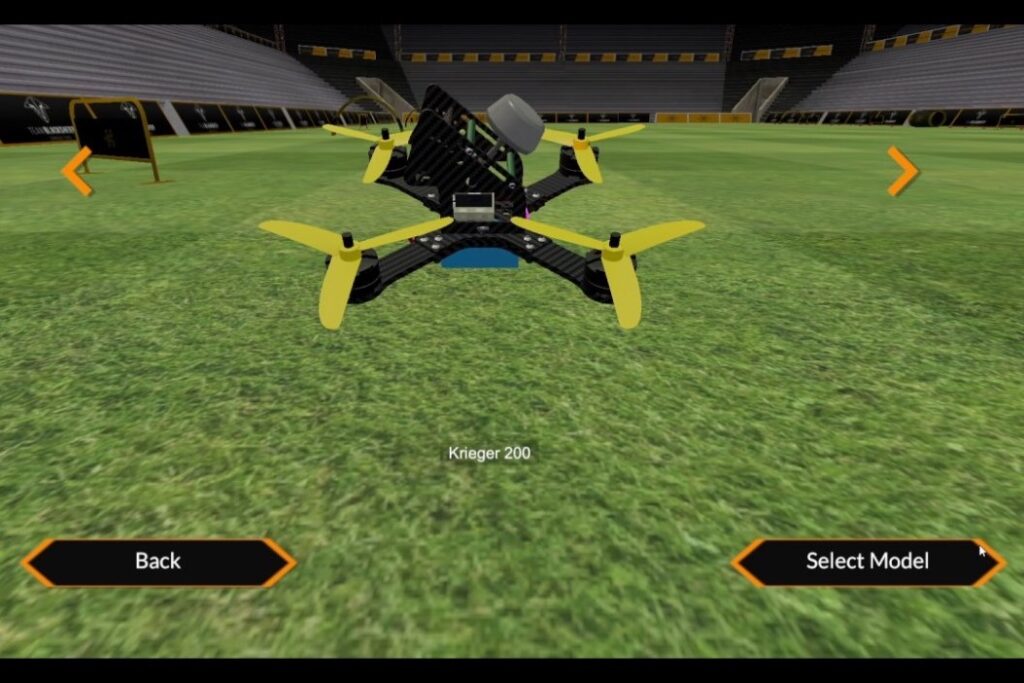 This is surely the most advanced software on the market as it regularly benefits from updates. It incorporates many drone configurations and the ability to change the parameters of the machine (Practice before starting on Betaflight). The most are its countless number of maps and circuits. As well as his physique being very close to reality. This simulator is mainly race-oriented solo or multiplayer. Like Liftoff, it will take a war machine to take full advantage of it. You can find it on Steam for about twenty euros.
7. EreaDrone
For those who want to fly in Tiny, we recommend EreaDrone who benefits from this mode. With different maps ranging from the open space office to the studio or classrooms. EreaDrone was created by the young French pilot Elouan Jorrand (EloujahFPV) when he was 14 years old. You can also find on this simulator different modes ranging from race to Freestyle.
Bonus: DJI Virtual Flight, the simulator for DJI FPV Combo
DJI Virtual Flight is a free mobile app available on iOS (Android will arrive later) that allows you to train to fly the DJI FPV Combo drone. It is possible to drive in three different ways, with the radio control, the DJI Motion Controller, or via your smartphone.
8. FPV Freerider Classic / Recharged
This software comes in two versions: the "classic" is 5 degrees and the "recharged" at 10 degrees. It's a very easy-to-access simulator: you plug the radio control, you "map" the buttons, and let's go! The "recharged" version contains a few more cards, a better rendering, and a card editor.
This simulator works on Windows, Mac, and Linux, and it's possible to download free demos! This can allow you to assess compatibility with your radio control.
Conclusion
If you are more race-oriented, we recommend DRL Simulator or Velocidrone. More like a nag and no head-to-head? Liftoff is sure to suit you. If you want to fight Star Wars battles, AsterFPV is for you!