The remote pilots are now obliged to pass free training on the AlphaTango platform, maintained by the Directorate General of Civil Aviation (DGAC), in order to be able to use their drones. Aircraft over 800 grams will also need to be registered, such as the Mavic 2 Pro, Phantom 3, and Phantom 4 DJI.
Since November 7, 2018, UAV pilots over the age of 14 are required to undergo pilot training in order to use their recreational drones. It is available free of charge on the AlphaTango platform and issues a certificate valid for 5 years to always possess on you, or risk being sanctioned by a ticket from December 26, 2018.
In addition to mandatory training, drones over 800 grams will need to be registered on the above platform as well as registered in a visible manner. This precision concerns some products known to the general public such as the Mavic 2 Pro, Phantom 3, or Phantom 4 DJI (which weigh 907, 1200, and 1380 grams respectively). Within a few months, all recreational aircraft will have to be registered at their turn, but digitally this time.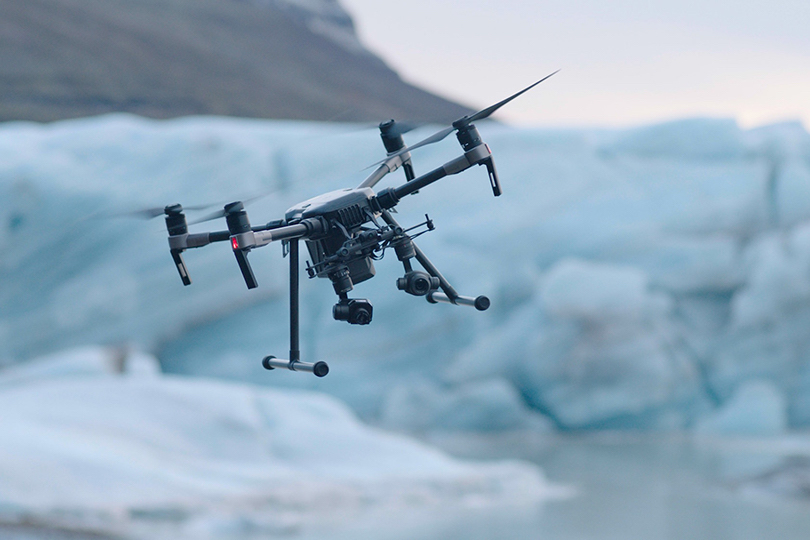 The mandatory training to get a certificate
The training takes place online, or from the AlphaTango application led by the General Directorate of Civil Aviation (DGAC). It comes in the form of a 20-question QCM. Users will have to look at mandatory modules and perform flawlessly in order to obtain the valuable UAVlicense. Tests are available directly on the platform to allow users to train. Questions can be found such as: "How high can I fly my UAV? Or can I fly it? for example.
The purpose of this permit is to make users aware of the legislation in force and to make them accountable for the danger that UAVs can pose. They will be able to retake the test as many times as necessary before obtaining it, without paying a single dollar. Note that remote pilots under the age of 14 can pass the training, but will not receive a certificate because they alone cannot fly machines over 800 grams. They will, however, be able to fly in an association affiliated with any of the license aeromodelling associations in the US, or under the supervision of an adult.
This mandatory training comes into force two years after the law on strengthening the safety of the use of civilian UAVs. Also, be aware that Geoportail Drone is an interactive map that can tell you where you have the right to use your recreational UAV..
The 5 important rules to follow to ensure a flight in good condition
Recently, you have acquired a UAV or you own one. You do not know all the constraints and obligations associated with the use of such a device. So be careful and we will together discover point by point the laws and rules to respect so that you can spend a pleasant day at the controls of your device.
1. Do I need a permit?
Flying with a recreational drone is allowed however it remains very controlled.
If your machine is less than 800 grams, you will be allowed to fly without a license. But if this device weighs more than 800 grams, then you will need to register it with the public service and undergo online training.
2. What are the areas for my flight?
Flying your drone is legal in most areas but remains prohibited in certain circumstances:
The overflight of private spaces such as houses, apartments, and land is totally prohibited for reasons of privacy. By staying within the confines of your private space, you can fly your UAV in peace.
Overflights of sensitive and military sites are totally illegal. Before flying outside, be sure to find out what's around you.
Flying over aviation sites is prohibited and remains dangerous for pilots and radio equipment. So, find out where the airfields are located.
3. How can I use my drone?
After building your perfect flight plan, what are the next obligations?
First, if you want to fly outside the permitted aeromodelling sites, you will not be able to exceed a maximum height of 150 meters (which is more than enough for leisure flights). However, in sensitive areas, the maximum allowable flight height may be reduced.
Second, you will need to use your drone to ensure that you do not endanger people and personal and public property nearby. To do this, just make sure you keep a minimum safe distance.
Third, to ensure everyone's safety, be sure to keep visibility on your drone and that it is always in your field of vision. You can fly FPV but you will need to use a second person to ensure good security.
Fourth, night flying is limited to ensure the safety of low-flying vehicles such as aircraft and rescue helicopters.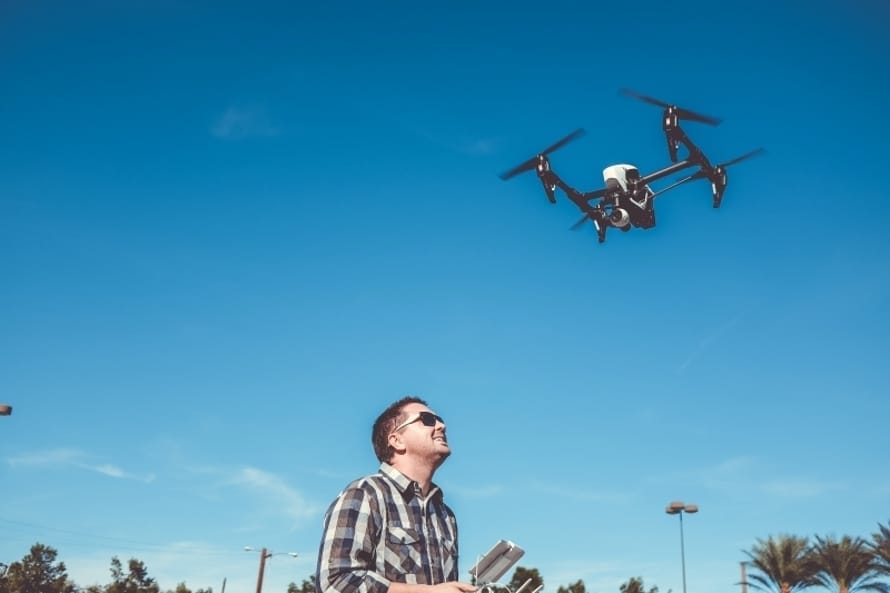 4. What are the rules regarding shooting with my drone?
The most important rule is probably privacy, if you want with your drone to take videos or photos, you will need to notify people around your intentions and your flight plan. If you want to post these videos and someone appears on them then you will need to ask for permission.
IF you use your drone for the purpose of shooting for commercial or professional purposes, you will be subject to specific requirements that will require certifications and authorizations issued by the Directorate General of Civil Aviation.
5. What to do if in doubt?
If in doubt, please consult the guide on aeromodelling on the website of the Directorate General of Civil Aviation, contact local authorities or associations specializing in aeromodelling for more information on the general conditions regarding the use of civilian drones.
If you are still unsure what to do, do more research online especially the places where you want to fly your drone. Know the nearby structures, installations, and other things that could hinder the drone flight. Remember that if there are any nearby public facilities like nuclear plants or military installations, it is illegal to fly a drone.