Drones appeared on the scene as a great novelty especially for entertainment, but how to take advantage of them in safety?
Mainly in both North and South America, UAVs became popular as a recreation tool. More than one child or a young-spirited adult acquired them to spend a day manipulating the artifact like a modern barrel.
Then, we started watching the teams in shows and event coverages with camcorders that achieved unique shots from the sky. In another order, UAVs were predicted to be the future in small packet messaging.
And finally, the first regulations on the use of these small ships began to emerge. But what is the reality of its use in our country? Can we use UAVs to prevent crime and improve safety?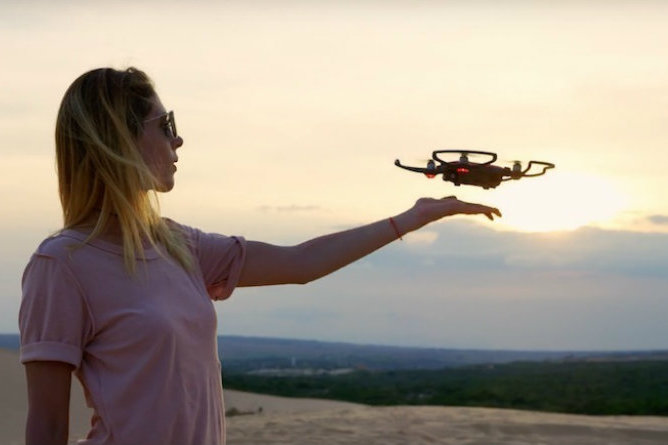 What regulations exist in both North and South America regarding the use of drones?
In 2015, the United States established the first regulations for the use of drones in airspace and the benefit of the film materials that can be obtained with them. However, the most recent update of the Act came in May 2019 with the easing of ANAC codes in air safety, permits, and equipment registrations. For starters, UAVs are regulated according to their recreational, commercial, and scientific use and according to their weight in four classes:
CLASS A: Up to 500 grams
CLASS B: 500 grams to 5 kg.
CLASS C: 5 kilos to 150 kg.
CLASS D: 150 kg and up.
Thus, as of last May, it is no longer necessary to have a special license for Unmanned Air Vehicles (UAV) or drones up to 500 grams for recreational purposes. In addition, it is possible to make a web registration for teams between 500 grams to 5 kilos of the same purpose.
In addition, the new standard governing the use of drones makes commercial use licenses more flexible for event filming, field controls, and cargo transport, etc.
How to use drones in prevention and safety?
Like a video surveillance camera, UAVs allow us to have live monitoring of different spaces that are important to monitor for our entrepreneurship, event, project, or business.
Unlike fixed cameras, this novel tool allows us to have a much wider and variable coverage range, with some independence and ease for tracking specific situations.
There are drone companies that provide specialized services in this area, which leverages the properties of technology to collect, analyze and deliver valuable information for a growing number of specific industries and sectors such as Mining, the oil and gas industry, construction, cadastral analysis, among other areas.
These companies make use of UAV tools to provide customers with reliable data that safeguards their business. Likewise, it allows a significant reduction of inspection time and costs in the monitoring of production processes.
In addition, just as we already do with video surveillance cameras, it is possible to follow updates from mobile devices or from any other remote point on the planet.
In this way, drones have begun to gain ground as a safety tool, and among the most popular uses are:
Monitoring business perimeters
Video surveillance and prevention at public events
Road safety
Monitoring work in outdoor industrial plants such as Oil & Gas and Mining
Crop control and monitoring in fields and agribusinesses
Drones have ceased to be a technology freak that violates privacy, becoming a new ally for citizen security in both public and private environments.
With the correct fulfillment of their registration and use, it is possible to take advantage of the virtues of drones both in terms of safety and prevention, as well as action in case of accidents, accidents, problems in the production chain and crimes, with the ease of giving notice in the shortest possible time.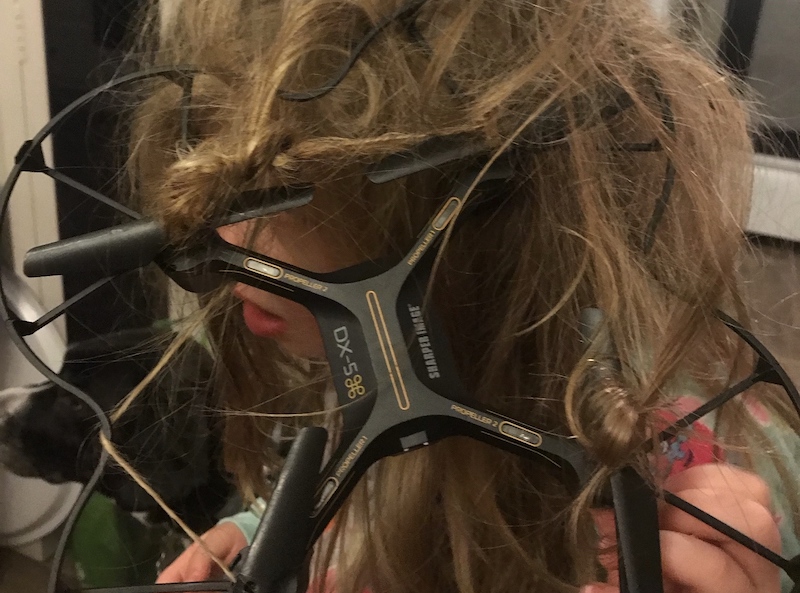 The 10 rules for the use of a civilian drone for individuals
Highly regulated, the use of a UAV is prohibited in certain areas and in certain circumstances. And it is crucial to know exactly where a UAV can fly over North America.
Do you want to take full advantage of your brand new drone without risking a fine and a prison sentence for not complying with the regulations in force? Do you dream of flying your machine during your vacation and leisure time legally?
Here are the 10 commandments of flying a drone.
1. Avoid flying over people and vehicles
This is to protect people and property on the ground. It should be noted that when flying its drone, the pilot must not be in a moving vehicle.
2. Respect the maximum flight heights
Set to reduce the risk of collision with an aircraft or any other aircraft, the maximum allowable height is 50 m or 150 m depending on the location. Before any flight, you can find out in advance about the heights allowed on the Geoportal. Also, make sure you follow the rules of the air.
3. Keep your drone in plain sight and don't use it at night
For safety's sake, keep your UAV in your field of view at all times. You should also be aware that it is forbidden to fly at night with a UAV even equipped with a light device.
4. Refrain from flying over public space in agglomeration
A public space refers to public roads and places open to the public (gardens and public parks, beaches, etc.). As a general rule, flying a UAV in the city, unless special permission from the prefecture, is prohibited. Be especially careful to stay away from gatherings of people or animals.
5. Be careful not to fly near airfields
Flights near or over an airfield are prohibited unless agreed. Note that the minimum distance distances can reach 10 km.
6. Avoid flying over sensitive or protected sites
Nuclear power plants, military lands, historical monuments, hospitals, prisons, national parks, nature reserves… These are all areas where access is regulated or prohibited. You can access more information about what you can fly over with a UAV, including restrictions for recreational UAVs, by visiting the Geoportal.
7. Respect the privacy of others
Do not fly over private property or film anyone with your device without the consent of the interested parties. Any invasion of the privacy of others is punishable by a one-year prison sentence and a fine of $50,000.
But if it's true that a UAV doesn't always have the right to fly over your house, you can't do justice yourself and shoot the offending UAV, for example! Indeed, some missions carried out by professional drones may require passing over your home.
8. Be careful not to broadcast the shots without the consent of the people concerned and do not make commercial use of them
Any shooting and dissemination of images or video must comply with the current legislation, including the amended law of 6 January 1978 known as "Computers and Freedoms".
If your shots are intended for commercial or professional exploitation, you must re-apply for permission to film with a UAVwith the DGAC, and you must above all be declared as a UAV operator (and have taken all the steps that result).
9. Check the conditions under which you are insured for the practice of aeromodelling
As your liability is incurred in the event of damage to people and property (including other aircraft), ensuring your UAV is highly recommended. This will prevent you, if necessary, from having to compensate yourself for any victims.
10. If in doubt, find out
Good to know: you want to bring a drone on a trip? Be aware that some airlines prohibit their passengers from flying with a drone because of lithium batteries.